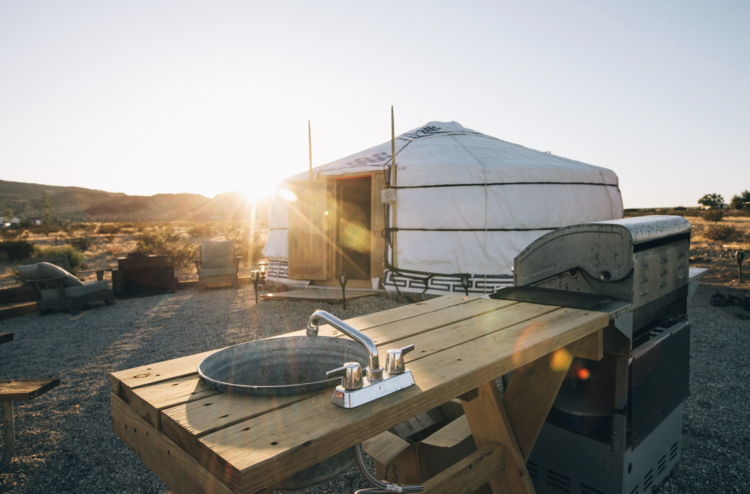 A yurt is the traditional home of Mongolian nomads. Our yurts are authentic Mongolian style and are handcrafted by a Mongolian family with fair trade principles.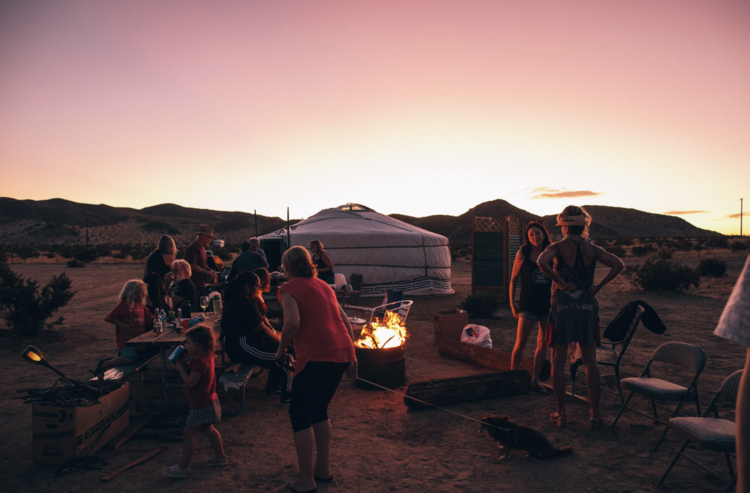 Shared outdoor and indoor community spaces.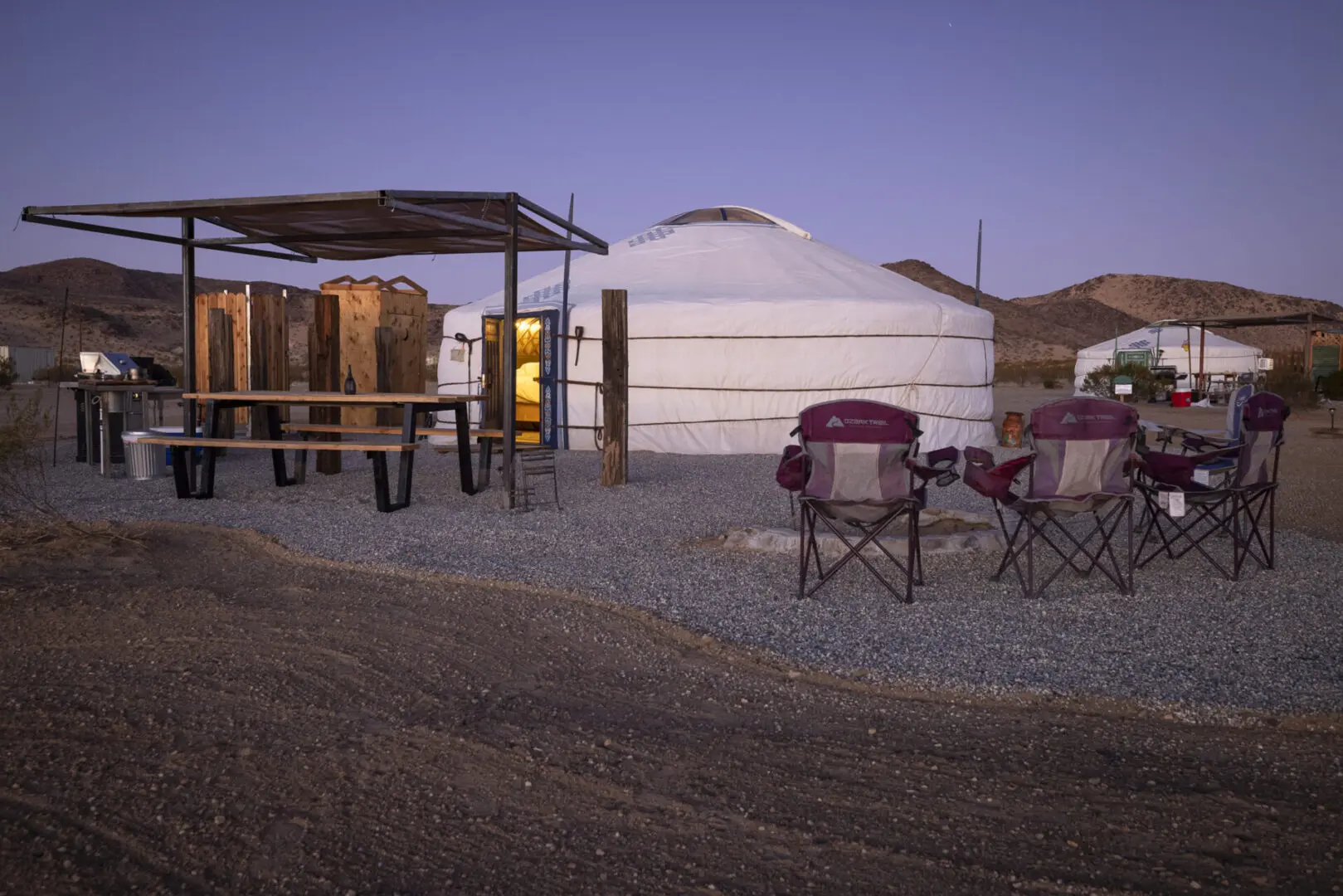 Barbecue areas, fire pits, and traditional Mongolian sinks are four miles from the Indian Cove entrance of Joshua Tree National Park.