A yurt is the home of the Mongolian nomads. Its history dates back thousands of years, and yurts are still widely in use year-round across Mongolia. Our beautiful yurts are made using mostly natural products, handcrafted by a Mongolian family on the principle of fair trade. Yurts are sustainable, leaving no footprint, and comprise organic material-like felt insulation and horse hair ropes.

An inside view of one of our yurts. All the regular sized yurts are equipped with a bed, a corduroy bed, a sink, dresser, side tables, and seating for four inside and out, along with everything you need to barbecue and dine inside and outside your yurt.
Sleep soundly in our beautiful, authentic, handcrafted Mongolian Yurts. Rest after a long hike through the Joshua Tree National Park on a cozy queen-size bed. Brush your teeth and wash your face inside your yurt at your authentic Mongolian sink. Take a hot shower in your private shower and relax in the center of the yurt on a genuine CordaRoy's foam-filled convertible bean bag that also transforms into a queen-sized bed as you gaze up through the toono at the brilliant, starlit desert sky. Step just outside your yurt to your own private barbecue, where you can prepare your dinner and enjoy it by your fire.
Private outdoor flushing marine toilet and hot shower located directly outside your yurt.

Private shaded picnic table

Private fire pit and seating area

Ice chest (please plan to pick up ice)

Smoke detectors and fire extinguishers in each yurt

Fully equipped outdoor sink and barbecue (for a party of four)

100% cotton towels and washcloths

Shampoo, conditioner, and body wash in the shower

Hot water, electricity, A/C and electric heater, fairy lights in the yurt, and two solar lights provided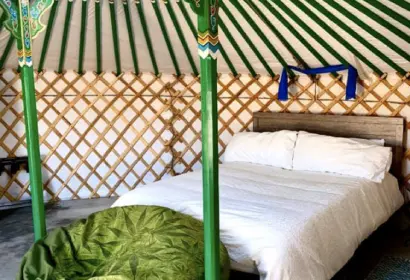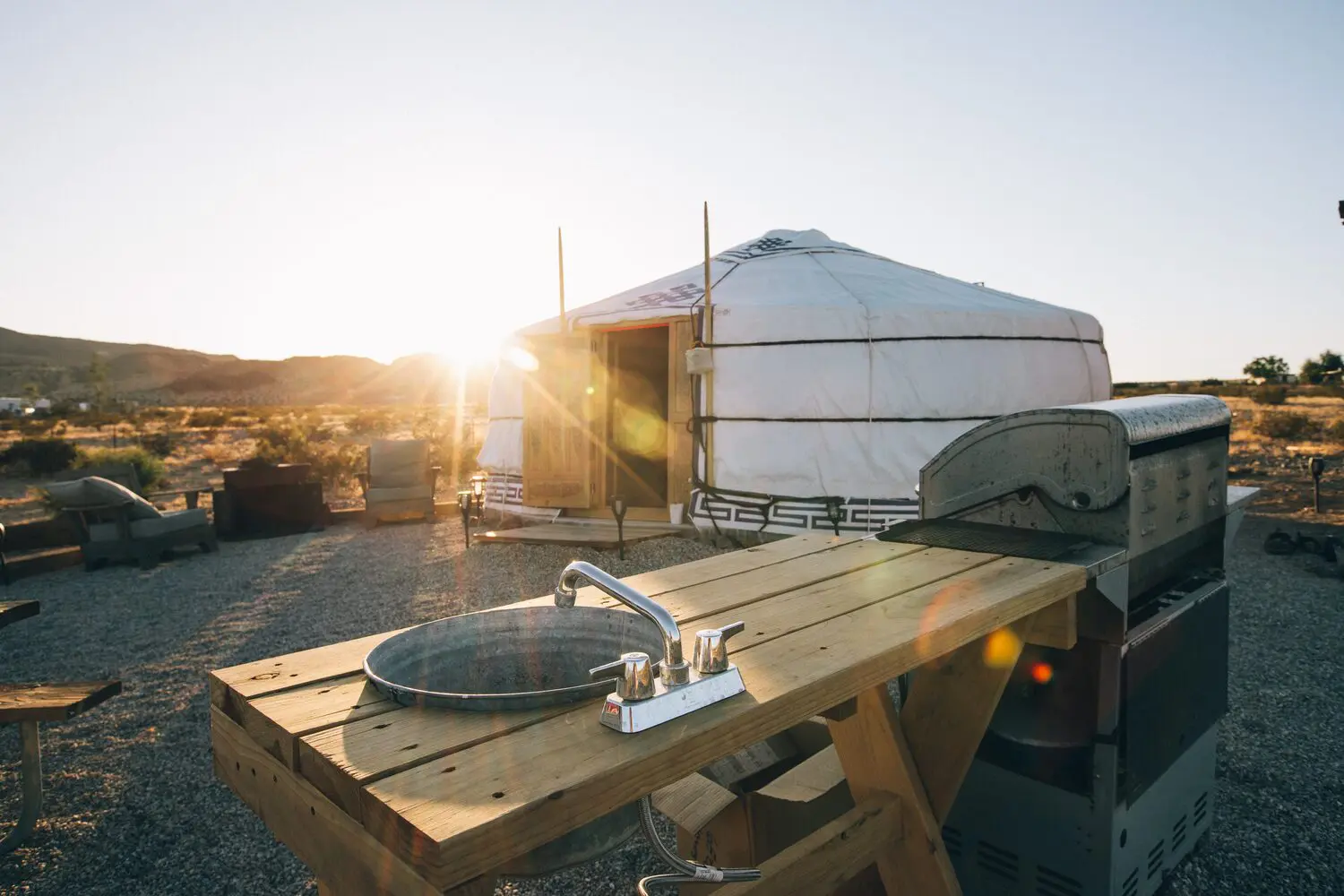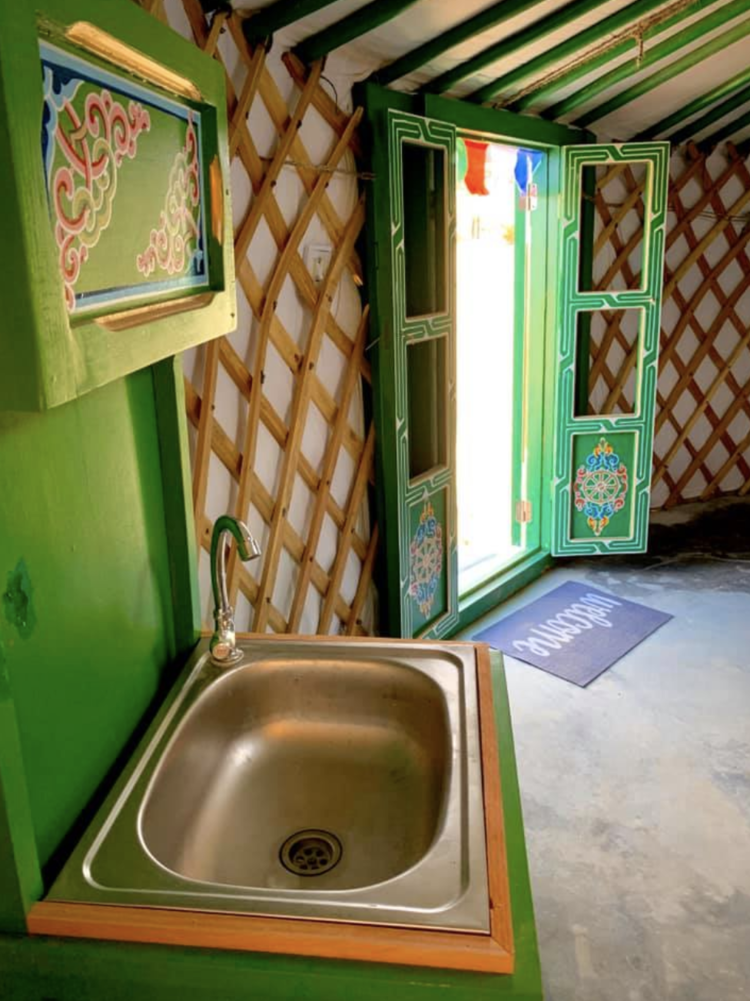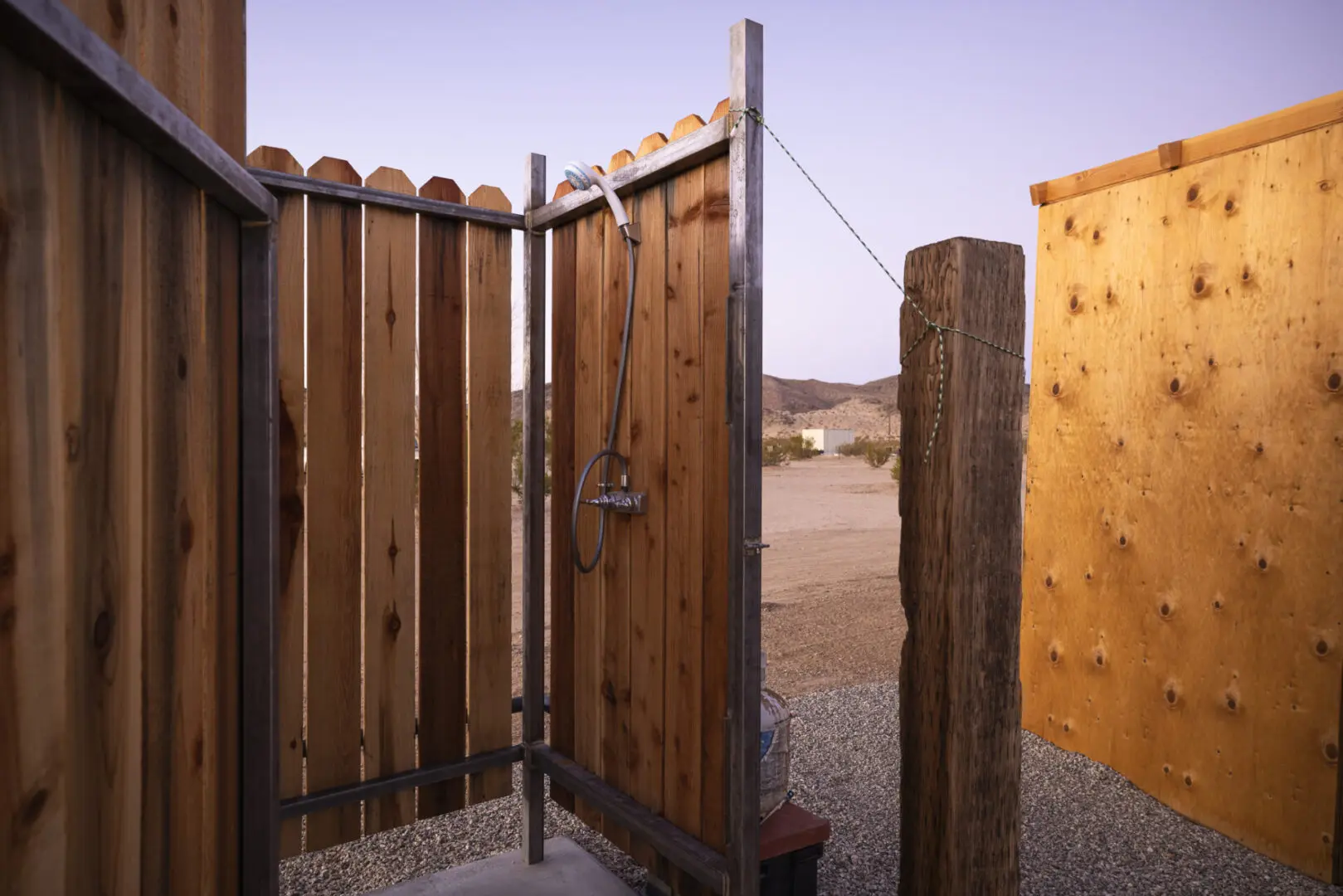 Flushing marine toilets feed a biogas unit. Only organic matter, please.